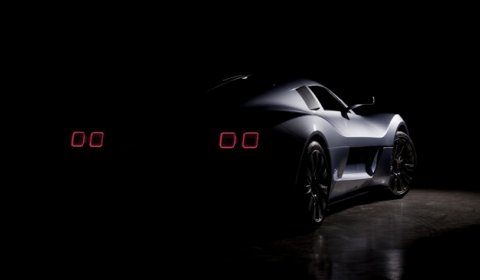 Gumpert has just revealed a second teaser of the Gumpert Tornante via our friends at Autogespot. The 700hp gullwing concept is based on Gumpert Apollo and will have a brand new body work designed by Touring Superleggera.
The photo reveals the rear with the Veyron-type rearlights and the closed gull-wing doors. Featuring composite body panels over a light chrome-molybdenum steel space frame with carbon fiber monocoque, the Tornante aims at lightness and torsional stiffness.
The genes of the Gumpert Apollo are included. The 4.2 liter V8 Biturbo engine delivers 700hp in the basis version. The drivetrain is also an Apollo derivative, featuring a TT40e gearbox with paddle shift control. The built-in double-wishbone suspension scheme from the Apollo is adjusted.
The Gumpert Tornante by Touring will be unveiled at the Geneva Motor Show on Tuesday, March 1st 2011 at 15:00.