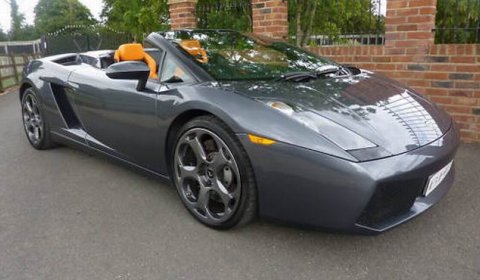 Jeremy Clarkson is selling his 2007 Lamborghini Gallardo Spyder for a price of $ 146,000. The roadster version of the first ever Gallardo is on offer via J-Spec Imports in the UK.
The grey sports car has a six-speed manual gearbox and a mileage of 31,000kms. The package includes xenon headlights, leather interior, lifting gear and air conditioning.
It is a second owned vehicle. Jeremy Clarkson was the first owner.