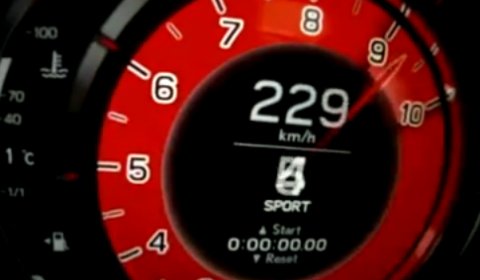 French automotive magazine Motorsport Magazine has released a video of the Lexus LFA supercar doing an acceleration from zero to 260km/h. The footage shows the unique instrument display in front of the driver.
It changes appearance with respect to the selected mode. With Sport mode selected, the background color goes from black to white and the increments between the tach's numbers get bigger. When the needle approaches the redline, the gauge glows reds accordingly. The controls on the steering wheel will move the tach sideways and opens a submenu consisting of numerous English and Japanese settings.
If you want to read more on the LFA, check out our road test.