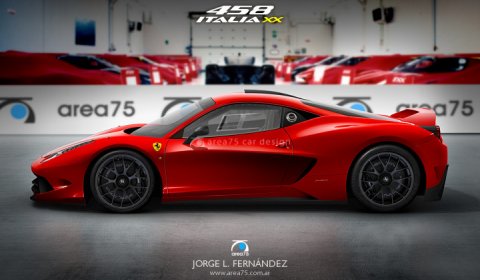 Ferrari is known for its XX models, like the Ferrari 599 XX and the Enzo-based FXX. Jorge L. Fernández created this rendering of the Ferrari 458 Italia XX.
You can of course start telling us which setup you would like to see regarding suspension and engine performance.
In the mean time we will thank Jorge for this wonderful rendering.
[Via L4P]