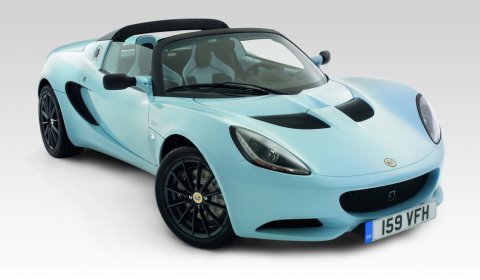 Lotus has released the new 1.6 Lotus Elise Club Racer ahead of its official debut at the Geneva Motor Show.
The engineers at Lotus put the lightest of Lotus' modern cars on a diet and managed to shed a further 24kg. They engineers took a stripped-to-the-bare-bone approach visualised by the body-coloured seats and used a motorsport derived lightweight battery and deleted noise insulation.
For the first time ever an Elise variant comes complete with a Sport setting for the DPM (Dynamic Performance Management). The system has the ability to be switched off completely. DPM is combined with a tuned sport suspension and an adjustable anti-roll bar. The setup includes Eibach springs and Bilstein dampers.
The Elise Club Racer is available in six colours – Sky Blue, Saffron Yellow, Ardent Red, Aspen White, Matt Black and Carbon Grey – and bespoke design elements. The sports cars costs £ 27,500 or € 34,450.