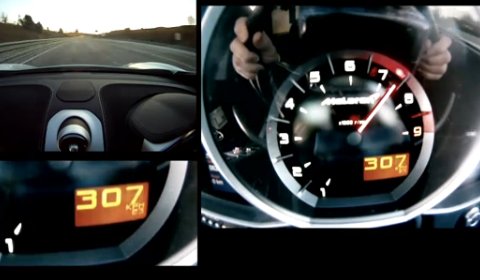 McLaren has released a trio of videos to show off exactly what the MP4-12C can accomplish when the international media, a F1 world champion or a McLaren test driver step behind the wheel.
The first video gives us an overview of the performance levels of the first ever McLaren roadgoing sports car introcuded in the 21st century. You will witness some high speed laps at the Portimao race track and additional information on the rival to the F458 Italia.
The second video shows the international media and Jenson Button driving the new McLaren MP4-12C at the Portimao circuit.
The third video is all about the MP4-12C simlulator. The McLaren simulator is a software-based virtual environment which is able to accurately replicate the driving experience on any road or track surface in the world. When preparing for real-world circuit testing, a programme is run by the McLaren Automotive development team uploading data to the simulator including corner radii, gradient, track width and the 12C's performance parameters.