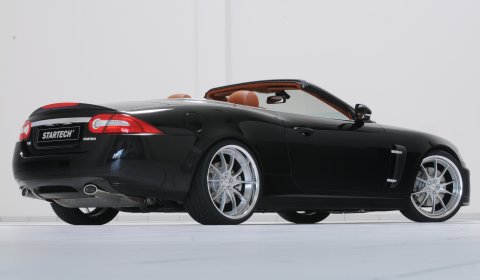 Startech has established its new branch Startech USA in Irvine, California. The new company offers individualization programs for the current models from Range Rover, Land Rover and Jaguar in the USA.
A strong pillar in the Startech program is the extensive range of sporty accessories for the current Range Rover and Range Rover Sport models, but they also offer performance, exterior and interior upgrades.
To celebrate the new office in the States, the Startech product range for the XJ-series Jaguar will have its world debut at the Geneva Motor Show 2011.
Stay tuned for more from the event!