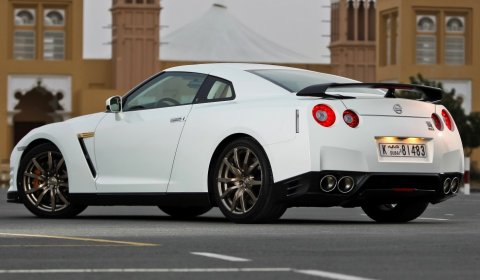 The release of the 2010 Nissan GT-R is a known fact to us all. The updated model is available in numerous versions including the Egoist edition. For the Middle East the same setup is available using a different name. It is called the 2012 Nissan GT-R VVIP edition.
Nissan Middle East is now offering this new version of the GT-R in Saudi Arabia, Qatar and other GCC countries, including Dubai and Abu Dhabi showrooms in the UAE.
The VVIP edition includes the revised 530hp GT-R engine and new upgraded interior trim. The pictures shown here include a car with white leather upholstery with golden highlights, as well as dealer-installed gold-plated grilles and 'VVIP' badges.
[Via DriveArabia.com]