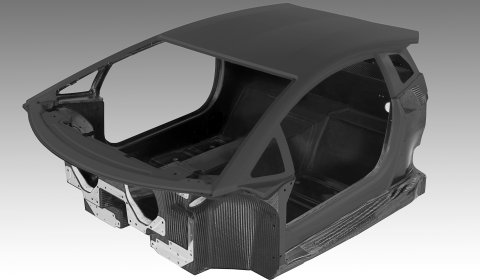 Lamborghini's Geneva motor show launch of its Murciélago replacement – the Aventador LP700-4 – promises a new technology-driven super sports car. One significant feature will be the extensive use of carbon fiber-reinforced polymer (CFRP) technology throughout the car, and in particular, in the entirely carbon fiber composite monocoque.
The cell of the future Lamborghini flagship super sports car is made entirely from carbon fiber and has been designed as a monocoque structure. The structure of the vehicle is engineered as a "single shell" that functions physically as one component, thus taking full advantage of the extreme rigidity of CFRP. The full monocoque weighs only 147.5 kilograms.
With less than three weeks left we are looking forward to the release of the successor of the Murciélago. The Aventador LP700-4 will be the hightlight of the show in Geneva.