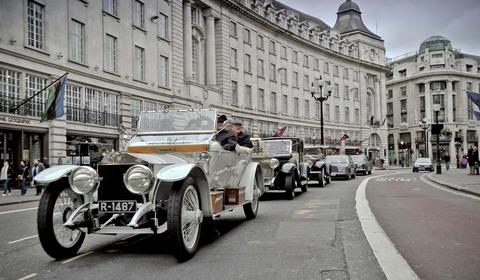 To celebrate the 100th anniversary of the iconic Rolls-Royce mascot, the Spirit of Ecstacy, the company rolled out a parade of hundred of its vehicles around in the streets of London.
Although Rolls-Royce is currently doing big business in most parts of the world, it is quite logical that the brand chose its home country for this event. The latest Phantom and Ghost models lead the procession that included several historic cars such as a Silver Ghosts, Clouds, Shadows and Spurs.
Enough said here, enjoy the gallery of Rolls-Royce's pride!