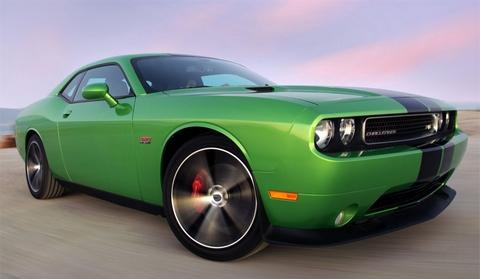 Dodge presented its brand new Challenger SRT8 392 edition back in October and shows it again during the 2011 Chicago Auto Show. It seemed that the SRT8 version of the Challenger wasn't special enough for the Dodge engineers so they presented the "Green Envy" edition with a brand new paint finish.
The SRT8 Green Envy is completely the same as the standard SRT8 except for the color trim. The kit contains full-body black stripes, 20 inch wheels and SRT-branded seats in Dark Slate Nappa Leather. The Challenger SRT8 392 Green Envy comes with a 6.4 liter V8 engine.
The new Dodge will go on sale in the late first quarter of 2011 at a base price of $ 44,875.