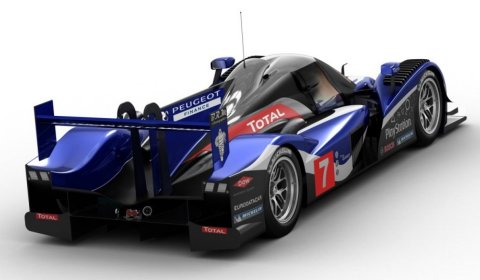 French car maker Peugeot has revealed its contender for this year's Le Mans 24 Hours. This latest generation 908 is a new model, which was known as the 90X during its development. It switches from a V12 turbodiesel powerplant to a V8 with a 90-degree angle and 542bhp.
The new car resembles the 908, which triumphed at Le Mans in 2009 but failed to repeat that success last year. It still has a closed cockpit and a prominent 'fin' along the center of the rear bodywork.
The driver line-ups for the Le Mans race will be ex-F1 men Alex Wurz, Stephane Sarrazin and Sebastien Bourdais, and Briton Anthony Davidson.