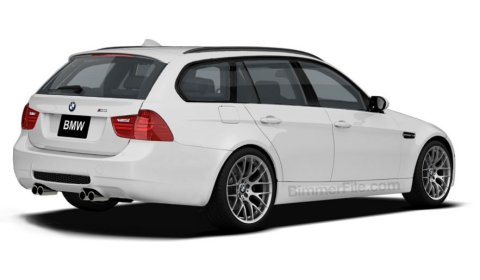 The current line-up of the BMW M3 includes a nice variety of models; a convertible, a sedan, a two-door coupe and a track-biased GTS.
Swirling around the internet is a rumour that BMW is considering a M3 Sportswagen. It would be a direct answer to models from Cadillac, Mercedes and Audi if a wagon on the basis of the M3 would hit the market around the world.
We wonder if the market would support such as car. BMW needs to break even on such a car, so a limited run of only 100 pieces would be a logical step if the BMW M3 Sportswagon receives a GO.
[Via Bimmerfile]