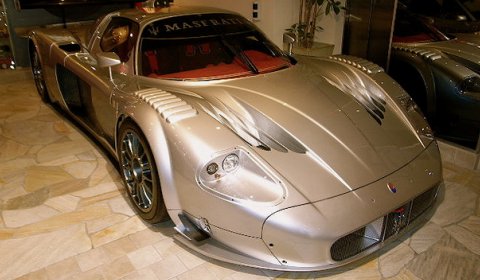 On the picture above you see a Maserati MC12 Corsa, which is for sale by Auto Portrait in Japan. There are more MC12s currently for sale, but none of them are colored silver. Wonderful color setup for this one-of-a-kind sports car.
The two-seater sports car was produced by Maserati to allow a racing variant to compete in the FIA GT Championship. The car entered production in 2004 with thirty cars produced (five of which were not for sale). A further 25 were produced in 2005 making a total of 50 cars available for customers.
The price of the pictured here is up on request. For more information and pictures visit Jameslist.