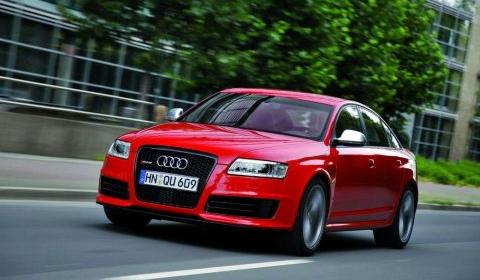 Romeo Ferraris is back with a new performance package for the Audi RS6. The power kit for the German luxury saloon adds 140hp and 200lb-ft of torque to the standard horsepower output of the car. The total output is now 720hp and 850Nm of torque.
The Romeo Ferraris Audi RS6 does 0-100 km/h (0-62mph) in just 3.8 seconds. This is 0.8 seconds faster than the standard Audi RS6.
Romeo Ferraris added two sports air filters, a re-mapped ECU, high performance metal catalysts, and a new exhaust system. They also included a new Brembo brake kit with 405mm discs and HP1000 series brake pads.
For more information on the kit contact Romeo Ferrari.