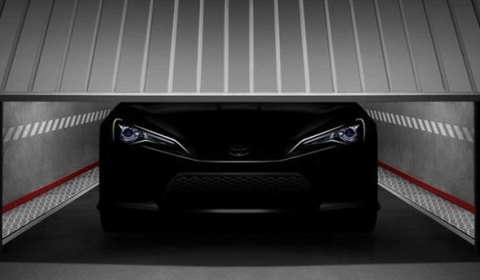 The release of the Toyoya FT-86 is still unknown. The Japanese car manufacturer keeps us all waiting until the final production model is released. To cover the time up to the official introduction, they have released the first official teaser of a second generation of the concept car, the FT-86 Concept II. The concept will be revealed in Geneva at the beginning of March.
According to Toyota, the FT-86 Concept II is "the best indication so far" of how the production car will look like. The production version will gets a 200hp atmospheric boxer engine under the hood with power converted to the rear wheels. Subari will use the same engine in a new sports car concept also to be revealed in Geneva.
Stay tuned for more ahead of the Geneva Motor Show 2011.