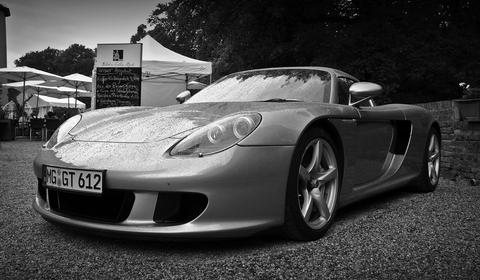 Porsche's fastest car ever produced, the GT2 RS, is definitely one of the best cars the car maker from Stuttgart ever created. But we haven't forgot about the stunning looking Carrera GT.
For today's photo of the day we've chosen this supercar. The photo is part of a series of pictures made by our friend and photographer Chris Wevers.
The pictures were taken during the Classic Days at Schloss Dyck in July, last year. Scroll down and enjoy the gallery!