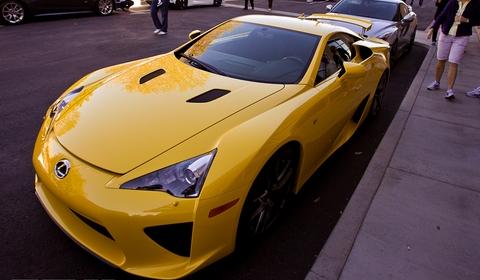 Our friends from Luxury4Play organised an exclusive event last Sunday, called Avaition & Auto. Place to be was the Lyon Air Museum in Santa Ana, California, USA. From early in the morning all participants were welcome for the supercar meeting and as an extra they all got a tour of the museum hosted by Craig Lieberman.
The Lyon Air Museam is a World War II museum that houses some amazing aircrafts such as a B17 bomber, an A26 Invader, a C47 and several armored military vehicles and classic automobiles.
More importantly for us the event also featured a range of exclusive cars. L4P didn't disappoint us with an amazing lineup: from a yellow Lexus LF-A to a Ferrari 599 GTO and a Spyker to a beautiful black Ferrari Enzo!