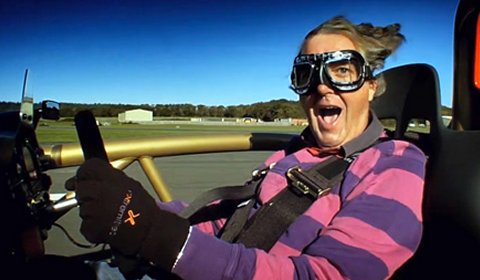 Top Gear is back tonight at its usual 8pm slot on BBC2. The first show is packed with some decent stuff, starting with a test of the Ariel Atom V8 conducted by James May. With a car this fast, clearly they had to set a lap time in it and, since James still isn't entirely sure which way the track goes, this would normally be a job for the Stig. Except, as you know, he recently decided to become sacked. But don't worry, they've solved that one.
Jeremy has got a large Czech bee in his bonnet about the Skoda Yeti. Richard also has a point to prove this week as he attempts to show the producers that they're wrong when they say the Porsche 911 is just an old VW Beetle with a spoiler on it.
Liverpudlian comedian John Bishop is taking the Reasonably Priced Car for a lap around the circuit.
The next episode 2 will air next Sunday at 8pm.