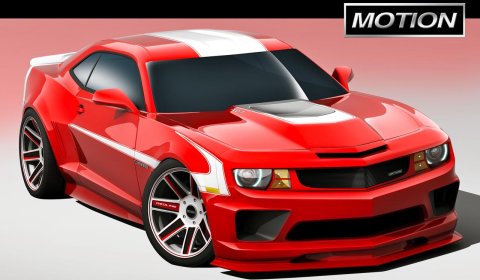 Baldwin-Motion – a brand from the late 60s, started by Joel Rosen who tuned Camaros until the end of its run in 1974, has been revived in 2005. Over the past few days they have revealed their first information relating a series of five special models based on the current 2011 Camaro SS.
In partnership with DeNooyer Chevrolet's Performance Division and Redline Motorsports they have come up with some decent packages. DeNooyer Chevrolet in upstate New York will be the only dealership offering the sports cars.
The 'Fanastic Five' line-up includes five high performance models tuned up a decent standaard. The first package named SS-427 offers 525bhp. The second package is the Phase III 427 with 600bhp, followed by the SS-454 with 550bhp and the Phase III 454 with 625bhp. The range topping Motion Phase III 427-SC fits the LS7 engine with a 2.8 liter twin-screw supercharger system. The model also features dual-disk clutch system from the Corvette ZR1, Brembo brakes and a sport exhaust system by American racing.
Each single model will come with either the LSX 454 engine or GM's LS7 427 aluminum power plant.