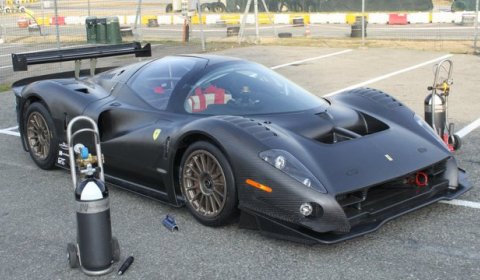 Over the past few months we have kept you up to date on the latest news concerning the Glickenhaus Ferrari P4/5 Competizione racer, based on a Ferrari P4/5 owned by James Glickenhaus.
Following two videos show the racer at two different tracks and driven by British Touring Car Championship driver Fabrizio Giovanardi. He stated:
The test was fine, or better fantastic. The car is so easy to drive and all the controls light and very direct.
To follow the development of the vehicle check out their personal Facebook page.