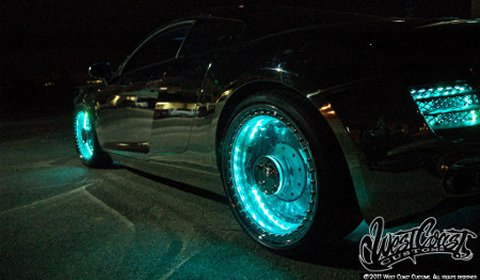 Today we have come across the following project from the States. West Coast Customs have teamed up with Monster Cables and created a TRON-themed Audi R8.
The R8 has glowing rims, glowing vents, a glowing back seat and a chrome finish so reflective that you can check your hair and makeup in the car's bonnet. All the glowing bits gradually fade through a series of colours too, for added Tron-style excellence.
Click here for more pictures!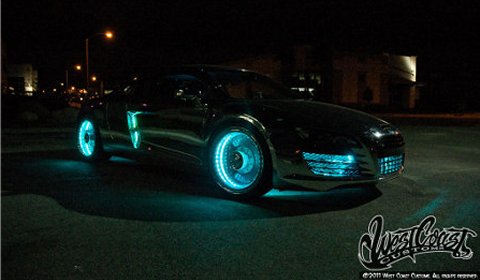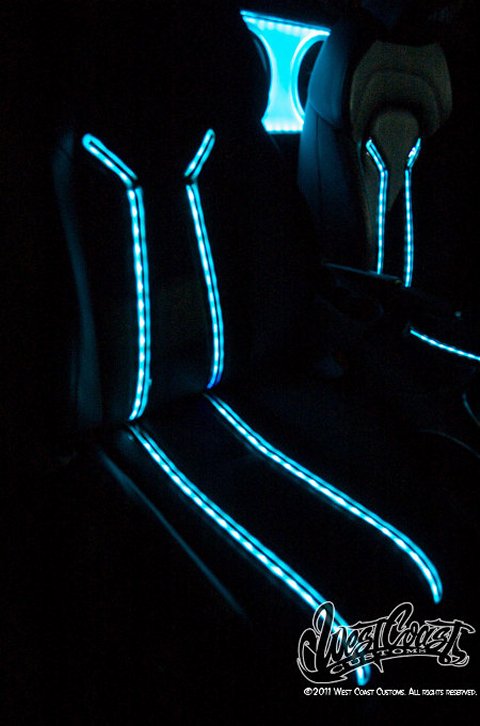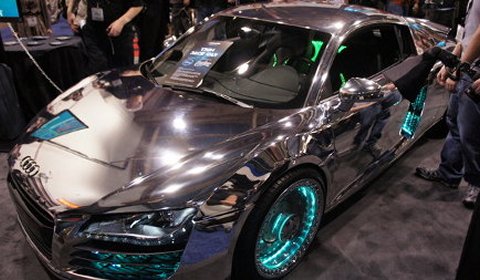 [Via Autoblog.nl]