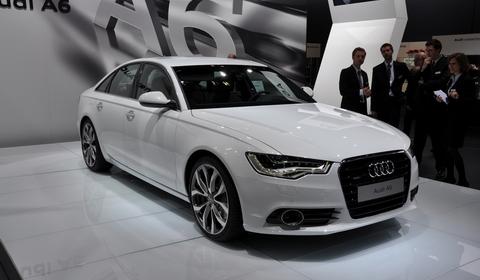 Brussels is host for the European premiere of the 2012 Audi A6. The sedan shown in bright white includes several changes with respect to the current model. The Avant version is expected to debut at the Geneva Motor Show next March.
While we impatiently wait for the RS6 to be introduced, Audi offers four engines for its four door saloon car. Starting at the bottom you can make your choice between four diesel conversions with an output ranging from 163bhp in the 2.0 TDI up to 245bhp for the bigger 3.0 TDI.
For now Audi only offers two petrol engines. The well-known 2.8 FSI creating 208bhp and the stronger 3.0 TFSI with an output of 300bhp.