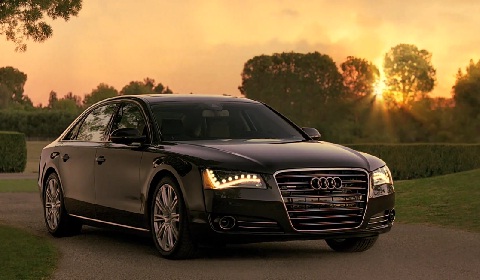 It's become tradition for Audi to go all-out on an advertising campaign around the Super Bowl American Football game. This year it's getting in on the action early.
Audi released a pre-cursor to their advertising spot during the first commercial break in the first quarter of the game on Febuary 6th. Taking centre stage this year will be the 2011 Audi A8.
The teaser video is based on the children's book "Goodnight Moon" by Margaret Wise Brown. It uses her familiar rhythms and words to describe how the concept of luxury has changed over time. The natural conclusion sees Audi's A8 finally 'putting to sleep' it's rival offering from Mercedes; the S-Class.
The advert has been designed by Venables Bell & Partners in San Francisco. It's about as classy as automotive adverts get. However, it'll have stiff competition as this year, at least seven other brands intend on giving us a Super Bowl commercial. Brands like BMW and Mercedes-Benz, as well as makes like Chevrolet, Hyundai, Kia and Volkswagen will all run advertising campaigns.
We'll keep you posted about when you can view the final Super Bowl advert.
[Via NYTimes]