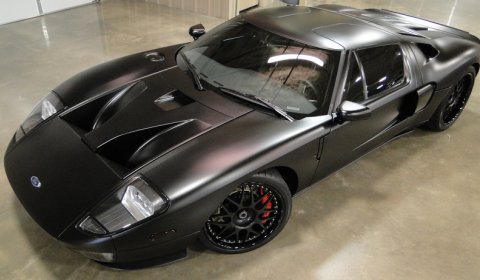 L4P member Peakcompletions has given his Ford GT some upgrades. He has send his car over to Shelby at Elite Autos for some tweaks and upgrades.
The all-American sports car has a custom Heffner SC/TT package with over 1400rwhp. The complete color setup includes a complete frame color change to a metallic dark grey instead of the standard silver, complete matte satin black paint job, glossy carbon interior and dry carbon exterior.
He finished off the interior with some carbon fiber parts, touched up the engine bay and went matte red on the brakes and accents instead of yello. Double din radio and back up camera are added too.