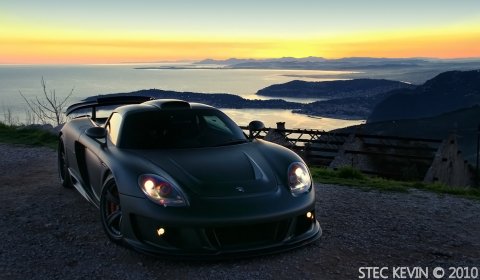 Our photo of the day is this Gemballa Mirage GT parked along the French Riviera overlooking one of the cities at the Cote d'Azur.
Gemballa's radical Mirage Evolution is a package developed to upgrade the Porsche Carrera GT. A carbon fiber bodykit with functional hood scoop has been combined with a removable hardtop.
Production was limited to 25 models and the conversion had a price of € 229,800 or $ 324,385.
The picture was made by Kyter MC.