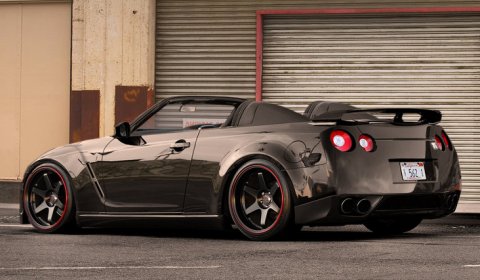 Ever wondered how a Nissan R35 GT-R Roadster could look like? A member of Deviantart.com named degraafm created this Nissan GT-R roadster using a picture of a tuned coupé version with bigger wheels and wider wheel arches.
The changes are easily visible. At the back, the roof has been replaced by a targa-type set-up you can see in the picture. It seems that an additional top is not available anymore.
Hi-res picture can be found here!