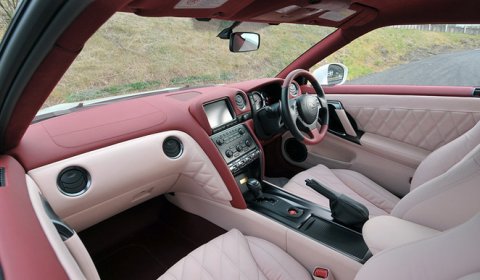 The guys over at Nagtroc.org have revealed the ordering guide for the 2012 Nissan GT-R. The document reveals a lot of interesting details about the options available on Godzilla.
There are six colors, red, black, silver, gunmetal, white, and blue. Two models, Premium ($ 89,950) and Black ($ 95,100). There are three options; floor mats ($ 280), rear view camera ($ 600), and the cold weather package (NC). The only charge for colors is for the Super Silver ($ 3000). The other colors will not be commanding a premium.
For an overview of the options click here!
Oh and for those wondering what the picture shows. Yes, it is a pink GT-R interior. It is of a Japanese only (for now) 2012 Egoist GT-R. For those in a favor of such an interior, it is only available on the GT-R in Japan. Overkill, yes or no? It is up to you to decide.