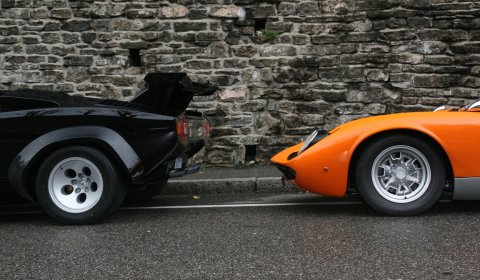 Our Italian reporter is back with his first update of the new year. Like every year, Lamborghini Club Italia organizes a meeting with Lambo owners to say goodbye to the previous year and to discuss the meetings for the upcoming year.
The gathering was held in the beautiful old town of Bergamo at the end of November 2010. Unfortunately, the weather was bad. Still about fourty sports cars showed up. The line-up included several interesting "pieces" like four brand new Gallardo LP570 Superleggeras, Two Diablo GTs, a lot of different Diablos, some Murcìelagos, three Countachs and one awesome orange Miura.
For more pictures and videos check Italiansupercar.net.