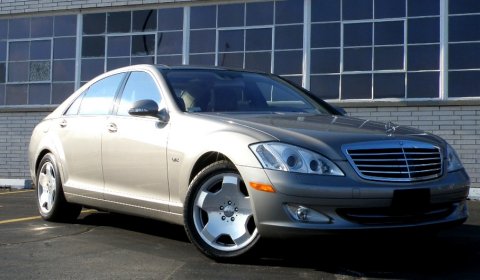 Speedriven is a US specialist for Mercedes vehicles. Their latest project is a package for the S600 luxury saloon producing 695hp and 840lb-ft of daily-driver torque.
The package fitted to the W221-chassis Mercedes S600 features a polished set of Speedriven's top-mounted water-to-air intercoolers, "scorpion" air intakes, K&N cone filters, and Speedriven's ECU software to manage the extra air density and extra boost.
The car also features Speedriven's transmission controller upgrades, allowing the car to handle the extra torque and giving the S600 a more "true" manual mode to hold gears more aggressively while delivering quicker, firmer shifts in "sport" mode (comfort mode retains the S600's usual silkiness).
The cost for all the hardware necessary to replicate this Speedriven S Class is $ 8800, plus installation.