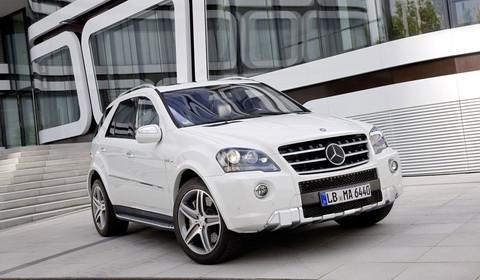 The current Mercedes-Benz ML63 AMG is end of life. The production of the facelifted power SUV has stopped together with the ML 450 CDI, which is powered by the 4.0 V8 turbo diesel.
The model line-up now only consists of two petrol versions, the ML 350 (3.5 V6 with 272hp) and the ML 500 (5.5 V8 with 388hp) and three diesel engines, the ML 300 CDI (3.0 V6 with 190hp) the ML 350 CDI (3.0 V6 with 224hp) and the ML 350 BlueTec (3.0 V6 with 211hp). All are linked to a seven-speed automatic gearbox.
The production stop suggests the release of a new version in the upcoming year. No information has been released yet that confirms this rumour.
[Via Autoblog.it]