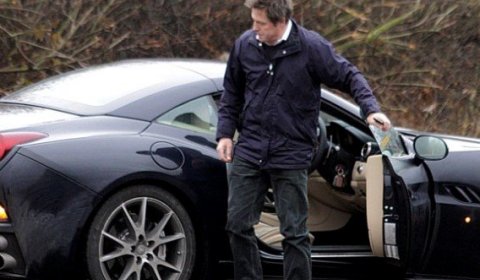 The London Daily Mail reports that Hugh Grant got stranded on the roadside when his Ferrari California broke down. The actor was on his way to play golf at the nearby Royal St. George's club stopped on the fast lane blocking other cars.
Unable to get it started again he eventually managed to pull off to the side of the road, where he then called a tow truck. To be on time at the event he eventually asked for a ride from a passing VW van.
The exact problem of the breakdown is unknown, but of course we can all start guessing in the comment box below.