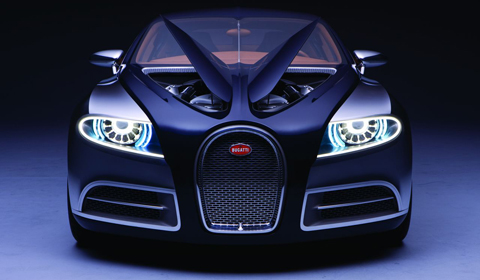 German magazine Der Spiegel reports that Bugatti is planning the release of a new luxury sedan for 2014, based on the Audi A8. Using existing technology will provide a significant reduction in development cost. The new luxury limousine will be a blueprint of the 16C Galibier, which debuted in September 2009 at the IAA.
The Bugatti 16C Galibier concept had a 800 horsepower version of the Veyron sixteen-cylinder engine under the hood. Due to the massive CO2 emissions, the choice of a smaller unit with fewer cylinders and turbo technology seems very likely.
Additionally, the report states that the VW Group board has decided the luxury brand will cease production of their super sports coupes. They will completely focus on the development of the new luxury sedan.