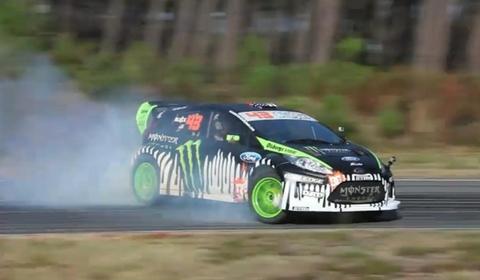 Ken Block and his Gymkhana videos are very popular over the internet and that's probably why the American drifting artist releases new videos every now and then. His latest video was shot in France, at the Quiksilver Pro Surf contest in Hossego, while having fun in his Ford Fiesta.
Donuts around a screaming woman and drifting on a kart racing track are just two ingredients of the new video.
Just scroll down and enjoy!
[via WCF]