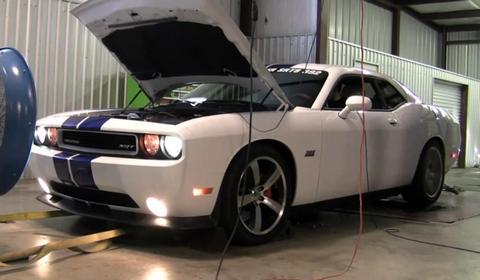 Released about a month ago and Hennessey Performance has already received a Dodge Challenger SRT8 392 Hemi in their shop.
As expected the American tuner willl create a horsepower pregnant muscle car. How big the output exactly will be isn't known yet, but Hennessey Performance will probably tell us more early next year.
For now Hennessey teases us with some dyno tests of the stock 2011 Dodge Challenger SRT8 with its 392 HEMI engine and six-speed manual transmission.
Enjoy the video and please stay tuned for more!