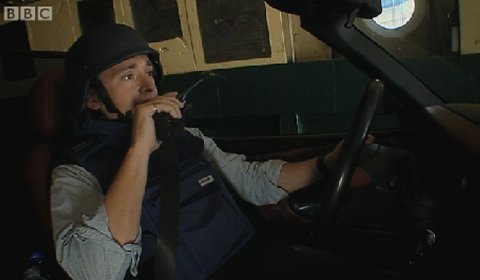 Top Gear is back tonight with their Christmas episode; the Three Wise Men Middle East Special.
Jeremy, Hammond and James find themselves in Iraq. This can only go well… their challenge is to drive to Bethlehem, presumably without getting killed or making the region even more unstable. The topography suggests 4x4s are the best vehicles to use, but the boys got themselves three convertibles; a Mazda MX5, BMW Z3 and a Fiat Barchetta.
Do not forget to tune in on BBC2 tonight at 20:00 GMT in HD.