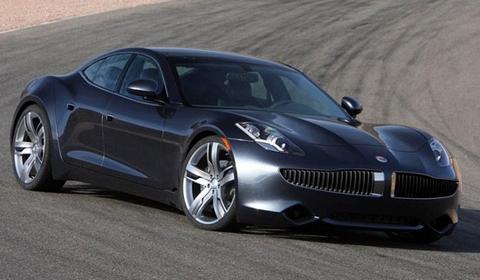 It's been two years since we saw the official presentation of the Fisker Karma at the 2009 Geneva Motor Show. Since then a lot of car enthusiasts are looking forward to see this environmental friendly four-door sportscar on the road, but Fisker seems to have underestimated the costs of production as they are now raising – for a second time – the starting price for the Karma.
The final price, of course without any options, will be $ 95,900 (€ 73,100 – £ 62,100). When you choose for the Sport model, you'll have to pay another $ 8,000, and $ 5,000 more to get the Chic trim.
Because of its green character the Karma is eligible for a $ 7,500 Federal tax credit.
Russell Datz, Fisker's communications chief, explained the situation as follows:
The Karma will be the first car to offer luxury vehicle buyers a truly responsible alternative. At $ 88,400 after federal tax incentives, the Karma is within $ 500 of its originally announced MSRP of $ 87,900. Local incentives offer additional savings. Even with an MSRP of $ 95,900 the Karma is within 10% of the originally announced MSRP of $ 87,900 announced in 2009 – an incremental change over the course of two years. Also, there is additional value added in design and equipment improvements such as the now-standard integrated solar roof panel, which would have been a $ 5000 option.