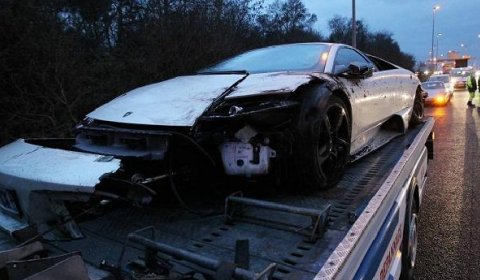 Mathieu Valbuena, a French football player at Olympique Marseille, has crashed his Lamborghini Murcielago LP640 near Bordeaux, France while he was heading home to see his parents. The player also owns a black Gallardo spider.
The LP640 shown on the pictures is a total loss. The left hand side hit the guard rail and the left rear wheel has broken off. The front and rear bumper have also separated from the main body work.
Details regarding the exact cause of the accident are missing, information states that it was wet. Stay tuned for more information on this supercar crash.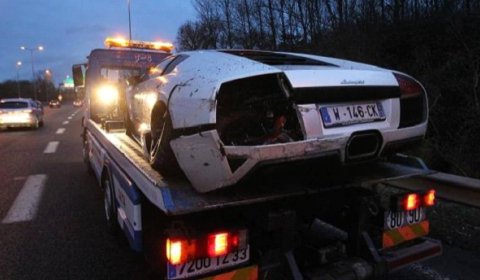 Thanks to OlivierBX33