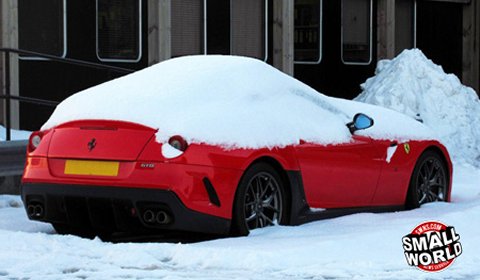 For those of you that haven't noticed, it's Winter in Europe. Parked up on an industrial site, this £300,000 Ferrari 599 GTO was left out overnight shortly before Scotland experienced an evening of heavy snowfall.
And by the morning the Ferrari, one of only a handful in the UK, was coated in over 12-inches of the white stuff.
21-year-old Peter Watt made the picture and was surprised to find a supercar outside in the snow.
I was surprised to the see the 599 GTO out in the snow as most GTOs will probably go straight into a garage and perhaps only move when it comes time to sell. I knew it was a unique situation but wish I had been there earlier when the snowfall would have been thicker!
But Peter spotted more supercars in the snow. Check the gallery for a nice overview!
[Via SWNS]