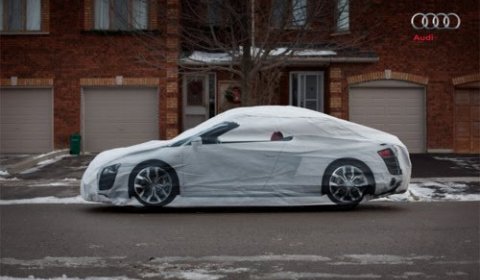 The latest in the Audi advertisement campaign against the other German brands is this car cover aimed at BMW and Mercedes-Benz owners who are disappointed with their vehicles, as well as the rest of us who can't afford one really.
Don't have an Audi R8 Spyder? Now you can pretend to have one. Trick your neighbors, and best of all, trick yourself into thinking you have the car of your dreams. Perfect for the BMW or Mercedes owner in your life filled with regret.
Anybody here that wants one?
[Via Carscoop]