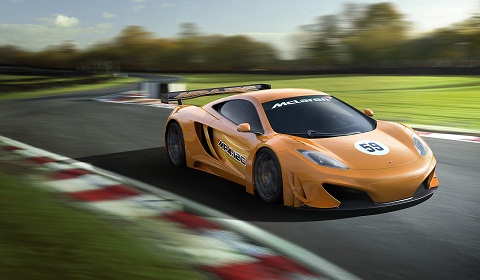 Good news for European McLaren customers! Today McLaren and CRS Racing announced a partnership to supply and support a limited number of GT3 racing cars based on the McLaren MP4-12C for the 2012 season. As part of the development programme, factory-owned cars will compete at a limited number of European GT races in 2011.
CRS Racing will build, sell and support the 12C GT3 cars in close collaboration with McLaren. The hope is for a limited number of cars to be made available for the 2012 European FIA GT3 Series, with expansion possible depending on demand.
Martin Whitmarsh, Vodafone McLaren Mercedes Team Principal said:
Racing is in our blood – it was natural to develop a GT3 car alongside the 12C road car. We have a legendary history in global motorsport, including GT racing, and we aim to maintain that reputation with this GT3 programme, and any future sports car projects that may evolve. The 12C's architecture and design was always aimed at high-performance and ease of maintenance – two key criteria for potential customers. Combine that with the vast amount of racing experience in our automotive team, and CRS Racing's specialist development experience, and the 12C GT3 should be an exciting proposition for the top teams planning to race in GT3 from 2012.
To register interest in the new racer, McLaren are asking that you sign up via their new website; www.mclarengt.com.