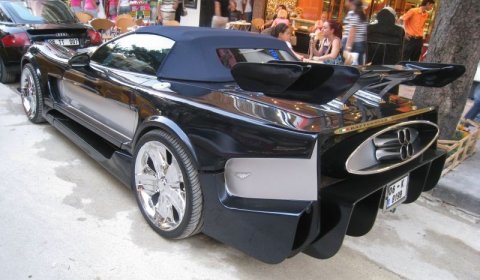 Can somebody please explain what has happened to this Corvette C5 Convertible? If there's a way to decribe overkill, this is the best example we could use. The Battlestar Galactica sticker, the massive wing, the look-a-like Zonda exhausts at the back, the front bumper and the bling-bling wheels make up the complete package.
Somewhere underneath the body kit you will be to find an all-american sports car.
You want more, please click here.
[Via Autogespot.com]