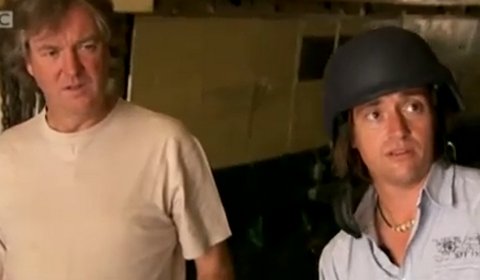 The three wise men from Top Gear have experienced the Middle East for a Christmas special. This Boxing Day Jeremy, Richard and James are back with one of their toughest task yet; driving the Mazda MX5, BMW Z3 and Fiat Barchetta from Iraq all the way up to Bethlehem.
Where did they land? Somewhere in Iraq. The Challenge: Get from there to Bethlehem and "don't forget there are a few wars" along the way. Oh, and pick up some gold, frankincense and myrrh in your claptrap drop-tops.
The Three Wise Men Christmas Special will be on BBC2 on Boxing Day at 8pm.
Update: A short preview of the episode was already featured last week (above), but the full trailer for the special has now been released. It includes more than the trip to Bethlehem. Check the video below for more from Jeremy, Richard and James!