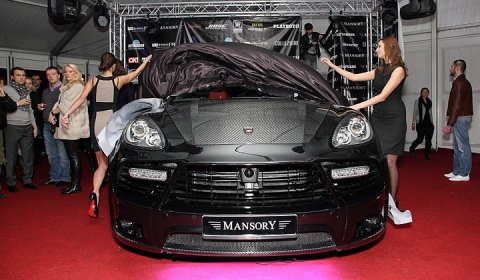 The first live pictures of the Mansory 2011 Porsche Cayenne 958 have been revealed. The pictures were made at a private event in Moscow where the tuned SUV made its debut. The full release of the vehicle has not been send out to the press yet, so we are stuck with the pictures shown below.
If you look closely you will notice a completely new body kit using a large amount of carbon fiber parts at the front and rear, a new wheel set and an improvement black-red interior. Insiders suggest an improved performance and louder exhaust system. The new aggressive aerodynamic body kit includes new front and rear bumpers, side skirts, rear diffuser and rear wings.
Stay tuned for more from Mansory, up that moment enjoy the pictures below!
[Via Autogespot.com]