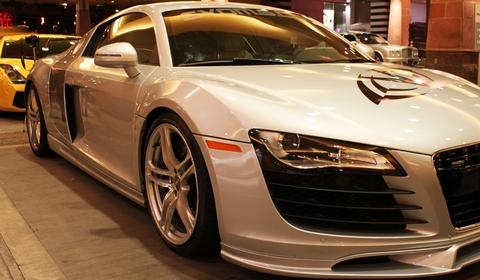 American tuner Evolution Motorsports specializes in creating packages for German sports cars. Their latest project is based on a 2010 Audi R8. By adding twin-turbos the total output of the R8 increases to 720bhp.
They started to create this package because a lot of R8 owners said that the R8 had a lack of power. Evolution Motorsports decided to go one step further and created a 720bhp monster using the base car. The guys from Arizona are also building packages with 800, 900 and even 1000+ horses under the hood.
The design methods used are to create the ultimate Audi R8 supercar including a systematic approach which maximizes strength, reliability and optimized performance for today, tomorrow and for years to come.
We definitely want to learn more about this, so please stay tuned for more in the future!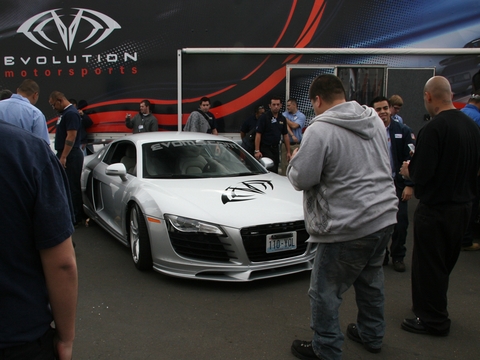 [Via Audiblog]