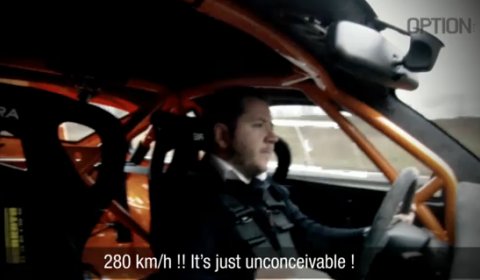 The French guys from OptionAuto had the opportunity to drive the insane 9ff GTurbo 1200. The GTurbo 1200 is based on a Porsche GT2 model, but is modified to be made lighter and more powerful.
After 9ff added titanium connecting rods, 9ff cylinder head with bigger valves and ports, 9ff camshafts, and 130mm intercoolers, the twin-turbo engine now develops an impressive 1200hp and 1100Nm of torque. The car can sprint from 0 to 100km/h in 2.8 seconds and will hit an impressive 414km/h.
Check out all the videos below for a full overview of the drive and don't forget to check the fourth and fifth video.
[Via Autoblog.nl]