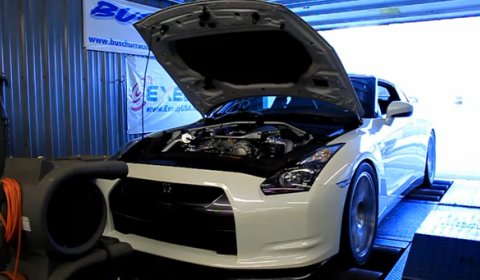 US tuner Switzer Performance Innovation has released a new video showing the Switzer R900 R35 GTR on the dyno. According to Switzer they reached 829awhp during this latest dyno evaluation.
The main deal here is the engine modification to run E85 ethanol gaining 100hp over the P800 package. Another subject highly needed was a different transmission. The newly developed transmission can handle the 900hp developed by the engine.
This R900 also sports an Amuse carbon fiber aero package, three-way adjustable suspension, and 20 inch BBS wheels that are an inch wider than stock at all four corners. Switzer's new E85-fueled E900 PKG is available via Switzer Performance.