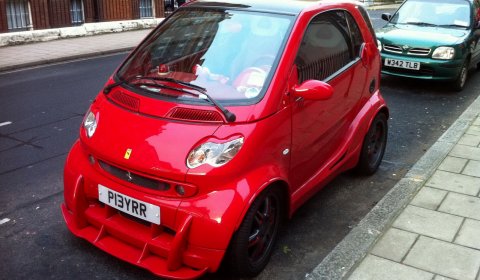 Spotted on the streets of London by Carscoop reader Rob J., this Smart-tuned-into-Ferrari ForTwo got some proper enhancements like a new aerodynamic package keeping the car glued to the tarmac when it hits top speed.
Sorry, but if you cannot afford a Ferrari then do not try to create one… One word: Overkill!
You want to see more click here!