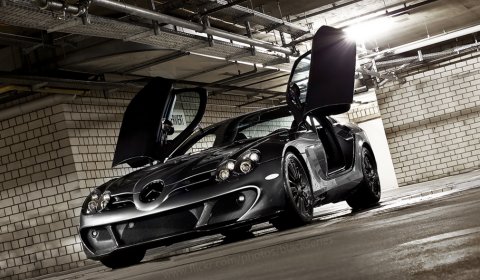 Released at the Essen Motor Show 2010 by Mercedes-Benz at a smaller spot somewhere in a hall, the Mercedes-Benz McLaren Edition SLR is the latest unique addition to the line-up of the supercar. The reasons behind the introduction are unknown at this stage, but we can tell more about the package outfitted to the car.
The McLaren Edition SLR is just a special optical package for people who want to change the look of their SLR. There is only one car so far that has been outfitted with the kit. The owner of the vehicle is a business man from McLaren. The price of the kit is 130,000.
The first photoshoot was made by Philipp Löhmann from Murphy Photography. You can check out his Flickr page and a hi-res version of the unique picture right here.