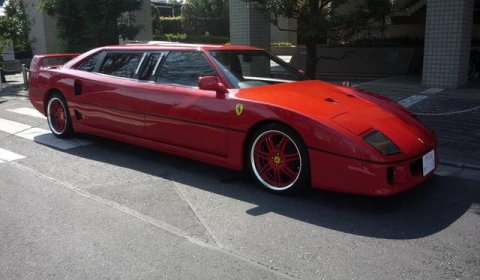 The Ferrari F40 is one of the best and most purist sports car ever created. So why couldn't someone create a stretched limousine resembling this epic piece of engineering?
That is exactly what a person in Japan thought when he created this Ferrari F40 Stretch Limousine. Oh, and the car is even for sale at an astonishing asking price of ¥ 580 ($ 6.90) – which is either a misprint or how much confidence the seller has in this vehicle's worth.
The vehicle comes with a CD changer, air conditioning, power steering and windows, keyless entry, sunroof, ABS, an anti-theft system, 19 inch wheels and leather bucket seats. The stretched 'sports' car is powered by a 1.6 liter engine.
Somewhere on this Japanese website it's for sale.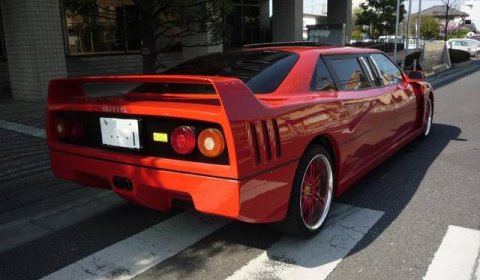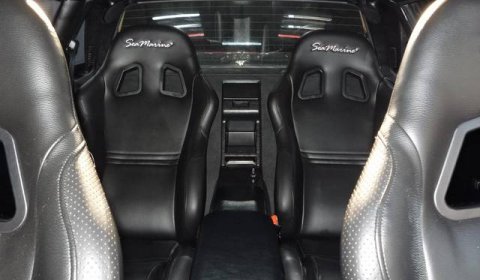 [Via Carscoop]